The ACTHEOS group possesses substantial technical means thanks to :
Its ATH membership, an association of over 350 accountants, which has developed centers of expertise dedicated to the public sector, the associative sector and the social economy.
Specific hardcopy and digital technical (tax, social, legal) documentation. Subscriptions to Francis Lefebvre, Editions Législatives, Juris'Associations, Actu Experts Associations...
Regularly updated knowledge thanks to external training in regulatory and professional legislative trends, thus ensuring the quality of the missions carried out.
Quarterly training of our technical association by means of legal, social, accountancy and legal audit updates.
Membership of the international TAG Alliances, which represents a quality partnership with 290 firms in over 100 countries on 5 continents.
TAG International Alliance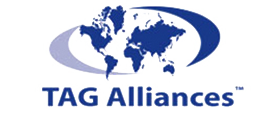 TAG chooses its members among the leaders in their fields.
TAG is a partnership between over 290 accounting, auditing and law firms on all five continents.
It gives ACTHEOS and its clients direct access to more than 17,000 financial and law professionals in over 100 countries.
Commitments of TAG members :
Dedication to customer satisfaction.
In-depth understanding of customers' needs.
Continuous awareness to anticipate those needs.
Knowledge of the customer's industry and of the market.
Commitment to being responsive and accessible.
For more information > https://www.tagalliances.com
ATH Technical Association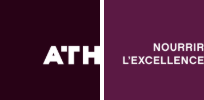 ATH (Association Technique d'Harmonisation) is an association of independent audit and accounting firms. It possesses a professional documentation center and is involved in strategic monitoring, training and quality control. The ATH technical association has been ISO 9001 certified since 2008.
For more information > https://ath.asso.fr
WI&NE
ACTHEOS is a member of WI&NE, a Bordeaux network of over 20 recognized experts who put their know-how and skills at the service of wine business investors.